---
Capabilities Include:
Positioning and Messaging to get beyond interest to action
Target Market identification for those most likely to purchase
Strategies and Tactics that are cumulative, not episodic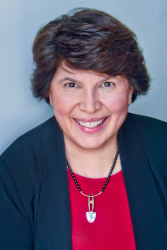 Sherril Small: ChangeMarketer and Managing Partner, CJSA LLC
As a marketing and communications specialist, Sherril Small understands how to open new markets.  She works with high-tech companies to speed customer acceptance of market-changing technologies.
Sherril is an accomplished entrepreneur and has been a key player in introducing technical innovation to the consumer, enterprise and medical markets.  As a designer of the first consumer online service, she was a "driver" in the formation, funding and launch of Prodigy™, through a CBS/IBM/SEARS partnership.
She has been a successful consultant for nearly 25 years.  Her innovative marketing programs have resulted in building a loyal client base and have won awards for her clients from the Public Relations Society of America and Advertising Marketing Effectiveness International.  She is a speaker at high-profile forums, including the American Association of Advertising Agencies, American Medical Association and The Conference Board.
Client Quote
"Sherril is the 'Horse Whisperer' of messaging. She has the gift to guide a company to a standout position in the marketplace."
Debbi Gillotti
Technology Executive
Award
Recipient of the
Consummate Coach award
9Mile Labs
B2B High-Tech Accelerator.