Three Milestones: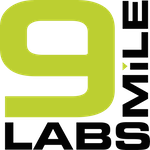 As a mentor with 9Mile Labs high-tech accelerator, I have the pleasure of working with motivated start-up teams on their positioning and go-to-market strategies, playing a role in keeping the focus on how to secure customer traction. I want to highlight three important 9Mile Labs achievements that support this goal.
1. 9Mile Labs Program Evolution
As described in the following article, 9Mile Labs has been tuning its program to focus on customer revenue metrics as its measure of success.
Accelerator 9Mile Labs Evolves Model for Investing in Startups
2. New Advisory Board for 9Mile Labs
Five tech industry leaders have been named to a new advisory board including:
Gary Rubens: Angel investor and founder of StartIt Labs
Robert Kelly: Corporate VP at Microsoft
Heather Redman: Angel investor and VP at Indix
Tom Casey: VP of platform and infrastructure at Apptio
Michael Orbach: Managing director at Cascadia Capital
At the Milestone 9 event last week, customer traction was a discussion topic which was captured in this GeekWire article.
Here's the 'Dirty Secret' About Silicon Valley, and Why Seattle Startups Have an Advantage
3. Cohort V Graduation
Eleven companies have just "graduated" from the program. The growth demonstrated by the individuals in these companies is a pleasure to experience. To all, you have my congratulations.
9Mile Labs Graduates 11 Startups in Cohort 5
What's Next?
Applications for the next program are open until 4/18/2016. Apply at www.9milelabs.com. Help spread the word.